M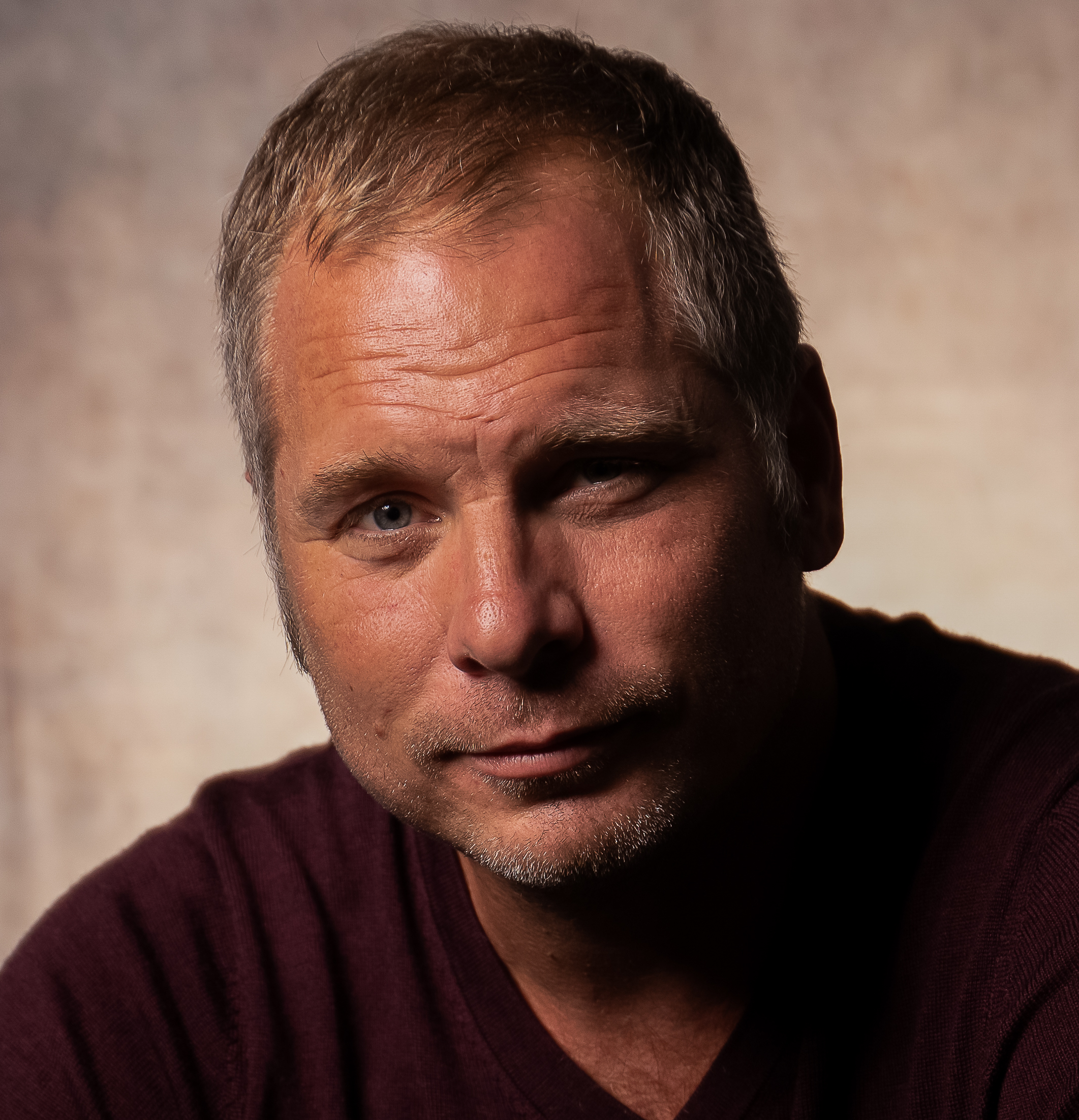 ike Borowski, piano, harmonica and lead vocals
Michael Borowski, an award-winning pianist and composer, hails from Souderton, Pennsylvania. He was introduced to music at an early age by his mother, a respected piano teacher, and grew to favor music from Beethoven, Debussy, George Winston, and The Beatles, whose influence remains evident in his compositions. Borowski honed his skills at Temple University under the guidance of Charles Abramovic and Maurice Wright, where he also became involved in bands, eventually gaining prominence in the Jam Band scene. While residing in Philadelphia, Borowski caught the attention of Windham Hill Records founder and Grammy-winning producer/artist, Will Ackerman, who produced his debut solo piano record, PEACE VALLEY. Michael's second album, GARDENS OF ZION IN THE RAIN, won Album Of The Year on Whisperings: Solo Piano Radio. Borowski's music can be heard worldwide on SiriusXM's Spa Channel.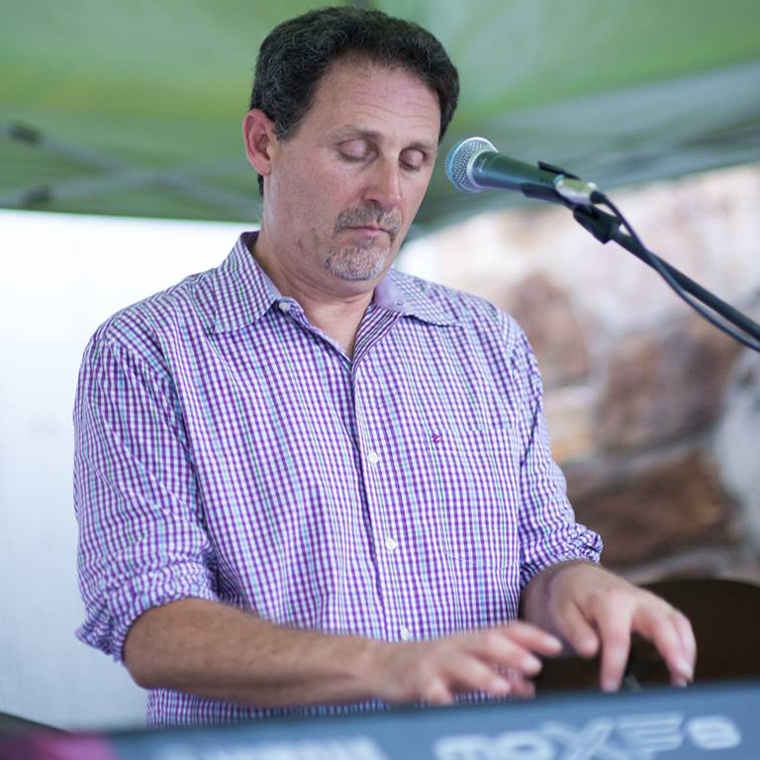 Neal Carson, keyboards and backing vocals
Neal is a true student of rock and pop music with over 45 years experience. Neal also leads local favorites Cherry Lane Band, who perform throughout the area in both full 8-piece band and smaller configurations. Neal resides in Upper Black Eddy PA, where he works in his music studio and enjoys life on the Delaware River. Playing second keyboards with River of Dreams is an absolute blast for Neal. On any given song he can be playing electric piano, organ, strings, harmonica, accordion, or banjo, on some of the best songs ever written. What's not to love?
Damian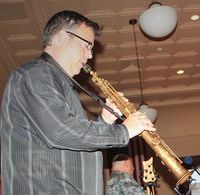 Proulx, saxophones and backing vocals
Damian is a veteran performer in the Philadelphia metro area, playing in rock and roll, dance and party bands including The Elements, a ska originals band, The Sensational Creations, and the Philadelphia party band Diablo Sandwich. Damian believes horn sections add not only great sonic textures but also visual appeal for audiences. He is a big fan of Soul, R&B and Doo Wop … and of course, Billy Joel.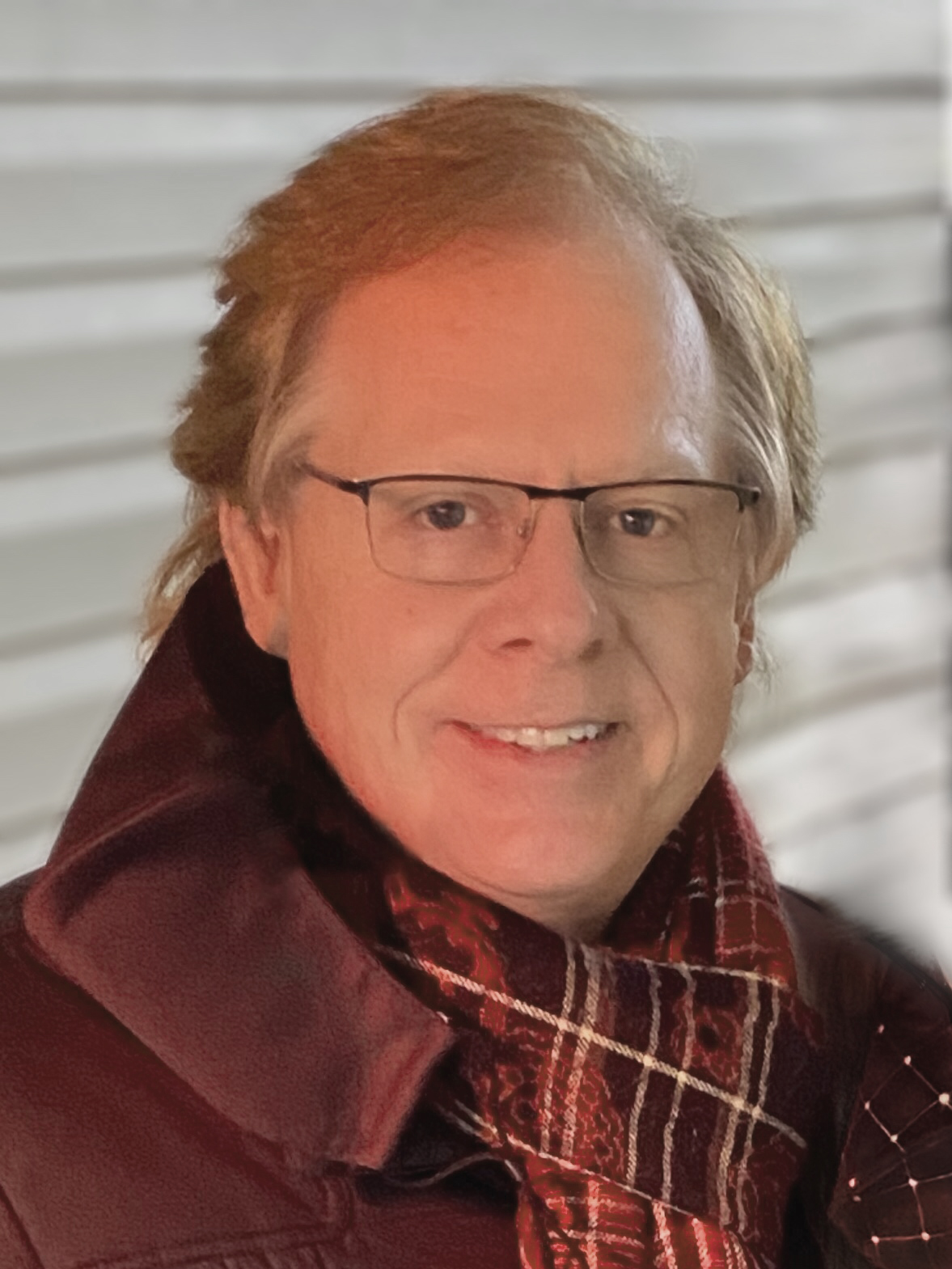 Pat Byrne, guitar
Pat started playing guitar at 7 years old, had his first gig at 11, and played all kinds of music during his school years. After high school, he earned a degree in music from Rowan University majoring in classical guitar and music education. Pat studied with Joe Federico, Steve Giordano and Al Staffer, all nationally known jazz musicians. Pat has performed throughout the mid-Atlantic region with shows at the Walnut Street and Forest theaters and toured Europe and Scandinavia with various theatrical productions. Pat studied with Dennis Sandole, considered a master who taught John Coltrane among others. Pat has continued to stay active in the Philadelphia/ New York music scenes and currently writes music for television and film.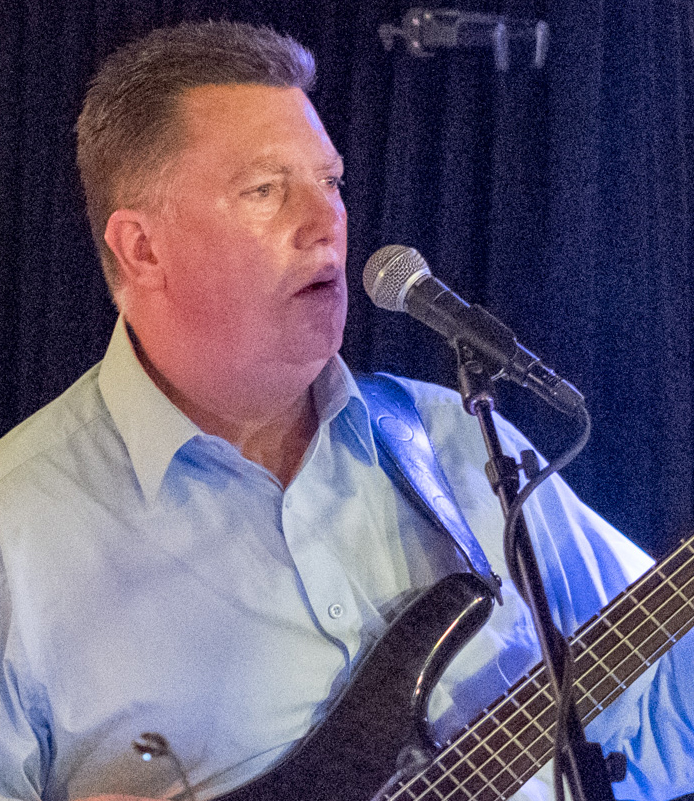 Rob Cochran, bass and backing vocals
Rob is a long time veteran of the Philadelphia party, club and session scene. His resume includes working with such artists as Billy Paul, Pieces of a Dream, Andrew Neu, Bobby Caldwell, Margaret Whiting, The Lettermen, Bobby Womack, De De Bridgewater, Brian Pastor, Dave Stahl, and many more. Over the years he has probably forgotten more tunes than most others have ever learned … that memory thing is a bitch.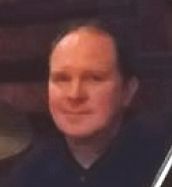 Dennis Barth, drums
Dennis has played drums professionally for over 30 years in many different bands and venues. Currently Dennis plays in River Of Dreams, an Allman Brothers Tribute band, teaches drum set instruction in Doylestown, PA and is the drummer for two churches. Dennis prides himself on writing out the charts to these amazing songs and playing what Liberty Devitto performed on famous albums such as "The Stranger", "Turnstiles", "52nd Street", "An Innocent Man" and "Storm Front". Dennis is equally as comfortable playing rock as well as jazz and funk.